Connect with your social network account
Well I will start it off. Heres my pets!
Tom Brady my Parakeet!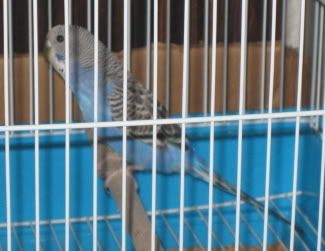 My Cockatiels:3 Normal greys, 3 Lutinos, 1 Pearl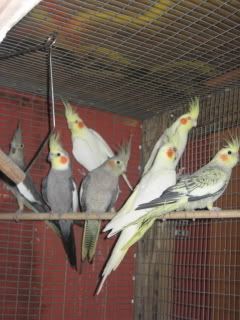 2 Normal Greys and 1 Cinnamon Pearl(Her name is cinnamon and she is 8 years old
No lie...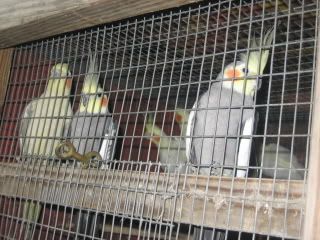 My Red Merle Australian Shepherd Male 1 year old, Sydney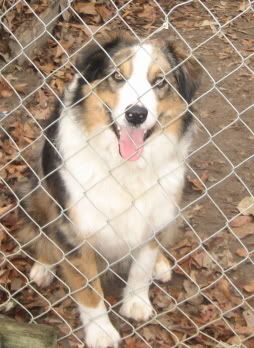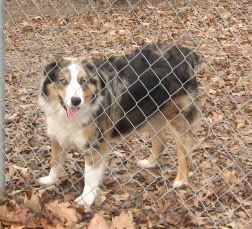 My Game hen. She is about 5 or 6 years old and her dad is a 3 time cock fighting champion...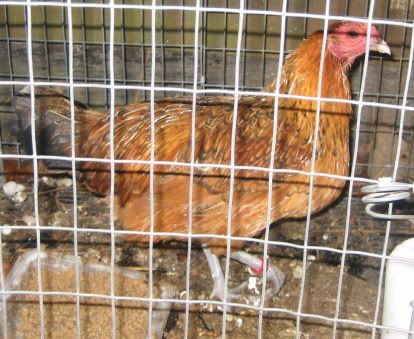 My White Orpington Bantams All are Show Quality..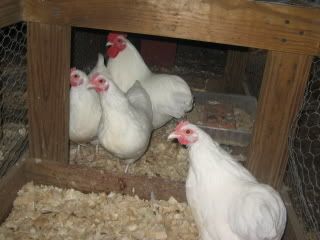 My Black Rosecomb bantams. Show Quality also.

They arent as good of pictures as milli's but they will do! haha! Enjoy!
C_B
---
That is quite a zoo... thanks for sharing.
"But ask now the beasts, and they shall teach thee; and the fowls of the air, and they shall tell thee:"
- Job 12:7
---
Very nice pets. I especially like the little budgie and Australian Shepherd!
---
Great pics! You've got some beautiful pets! Sydney is adorable!
---
Thanks everyone! Sydney is the best dog... Smart and it is so funny because he will try his hardest to crawl up into my lap... kinda sad... haha... Thanks again!
---