Originally posted: Dec 28, 2006
Well, these aren't pets but I didn't want yet another topic in the over-used porch talk... so anyway....
I picked out my show lambies today! I love 'em... they're so stylish and I think they'll do great for me...
Here's the wether: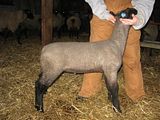 The ewe: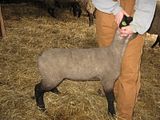 Anyway, I'll bring them home at the end of next month hopefully!