These aren't the best pictures because I was taking them through the window...oh well lol.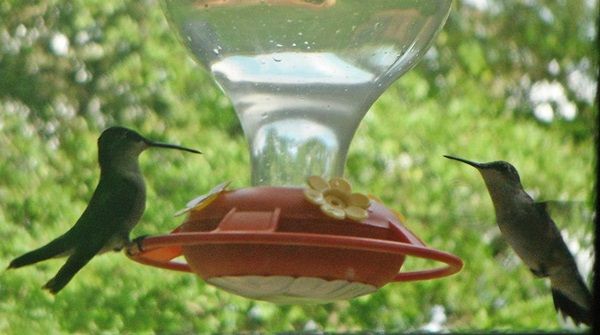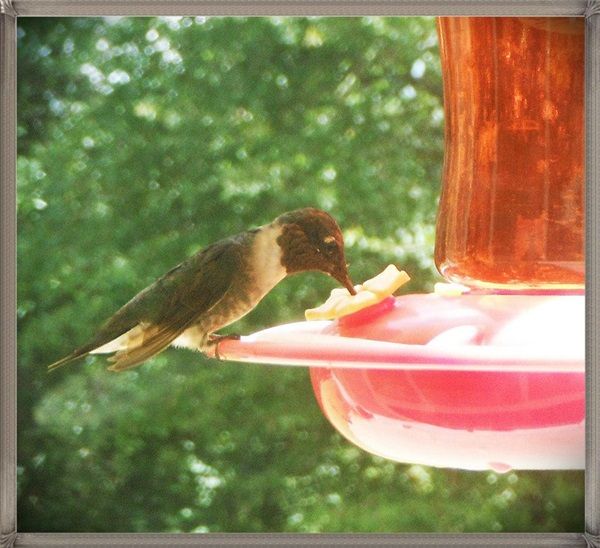 Trust in the LORD with all your heart, and lean not on your own understanding; In all your ways acknowledge Him, and He shall direct your paths. ~Proverbs 3:5-6~
millipede

Mr. Normal
Posts: 1096
Joined: Thu Feb 07, 2008 8:06 pm
13
Location: Arkansas
I love watching hummingbirds. We don't have any feeders in our yard but the wild plants we allow to grow draw some in.
It's tough taking pictures though a window. There's still good detail there though.
"But ask now the beasts, and they shall teach thee; and the fowls of the air, and they shall tell thee:"
- Job 12:7
I love watching them...they can be pushy little things lol. There usually is one that thinks it's the "boss" and it chases all the other ones away. They have to be sneaky in order to get to the feeder lol!
Trust in the LORD with all your heart, and lean not on your own understanding; In all your ways acknowledge Him, and He shall direct your paths. ~Proverbs 3:5-6~