We've had baby wrens in our hanging basket of flowers for the past 2 years now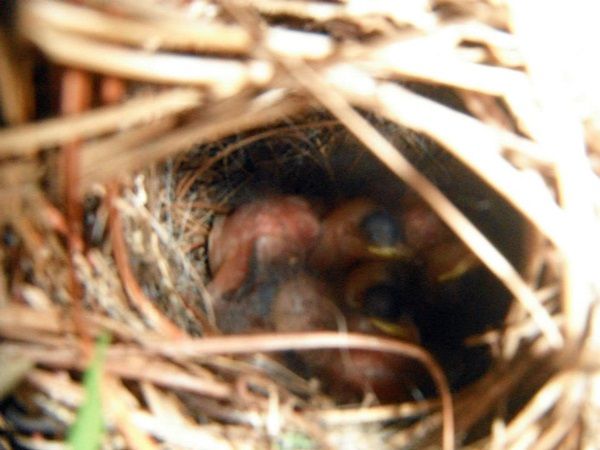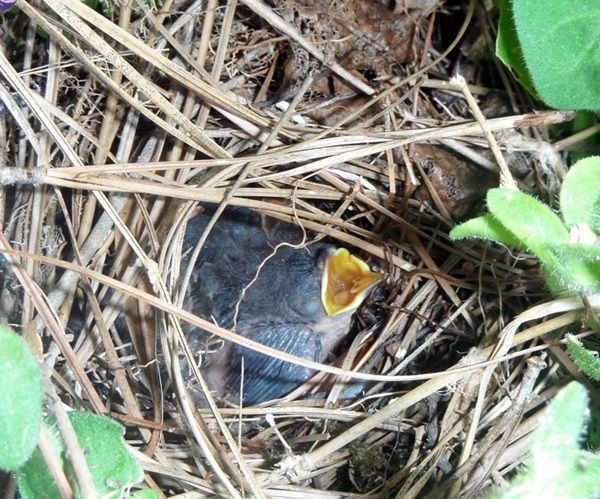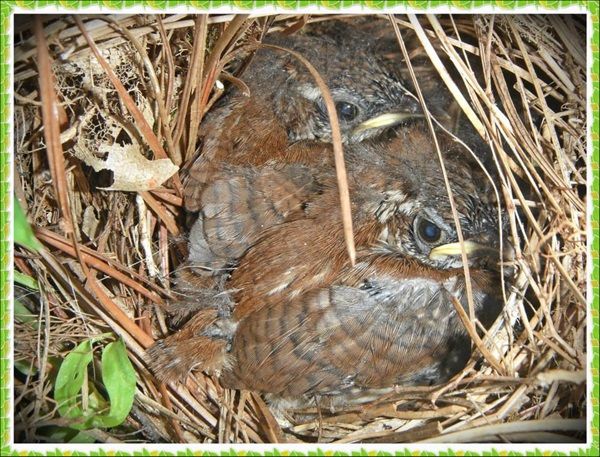 Trust in the LORD with all your heart, and lean not on your own understanding; In all your ways acknowledge Him, and He shall direct your paths. ~Proverbs 3:5-6~
millipede

Mr. Normal
Posts: 1096
Joined: Thu Feb 07, 2008 8:06 pm
13
Location: Arkansas
Cute... Any pictures of the adults? I'm guessing they're carolina wrens as they're quite common but I can't be sure. Wrens sometimes will have young twice in a year and they do nest in some interesting places. I had some nesting inside a washing machine in our yard one year.
I just love baby birds...
"But ask now the beasts, and they shall teach thee; and the fowls of the air, and they shall tell thee:"
- Job 12:7
No didn't get any pics of the parents; they wouldn't stay still long enough lol. I'm pretty sure that they are Carolina wrens.
Trust in the LORD with all your heart, and lean not on your own understanding; In all your ways acknowledge Him, and He shall direct your paths. ~Proverbs 3:5-6~