Found this guy on the side of our house one morning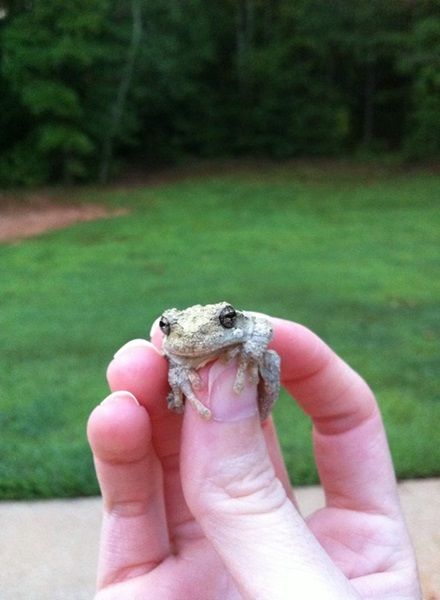 Trust in the LORD with all your heart, and lean not on your own understanding; In all your ways acknowledge Him, and He shall direct your paths. ~Proverbs 3:5-6~
millipede

Mr. Normal
Posts: 1096
Joined: Thu Feb 07, 2008 8:06 pm
13
Location: Arkansas
I LOVE tree frogs. Amphibians in general fascinate me.
I'm a little jealous of where you live as there are more species of tree frog there. In this part of Arkansas we really have the gray tree frog. In other parts of Arkansas we have the green, cope's gray, and the bird-voiced.
Several years back we found a hard kid pool(not a cheap one) in the woods down the road. I brought it home to wash off and use for the kids but a day later it had tadpoles in it. For the past however many years we've just used it as a pond. It has had tadpoles from american toads, gray tree frogs, leopard frogs, and more. We've heard several other species out there like the cricket frog but I don't know how many have successfully bred out there.
Baby frogs and toads are SOOOOOO cute...
"But ask now the beasts, and they shall teach thee; and the fowls of the air, and they shall tell thee:"
- Job 12:7
I've always loved frogs and toads; when we used to go camping all my younger cousins would want me to go frog hunting with them - it was a blast!
Trust in the LORD with all your heart, and lean not on your own understanding; In all your ways acknowledge Him, and He shall direct your paths. ~Proverbs 3:5-6~