Ok, so it was a really nice day today so I got my camera out and started looking for some good pictures.
Here's some of our daffodils...they've really popped out alot in the past week.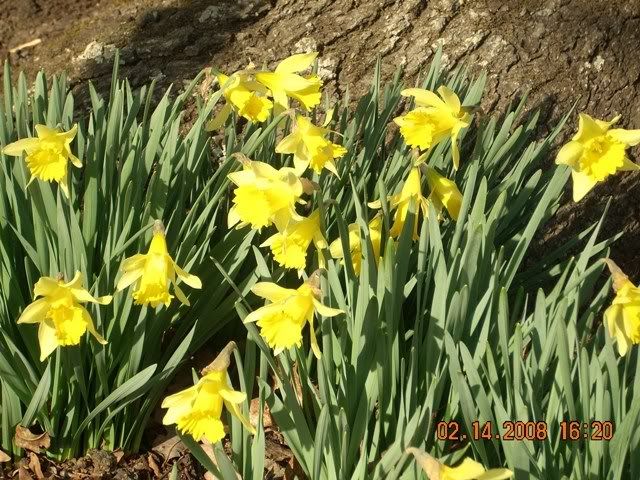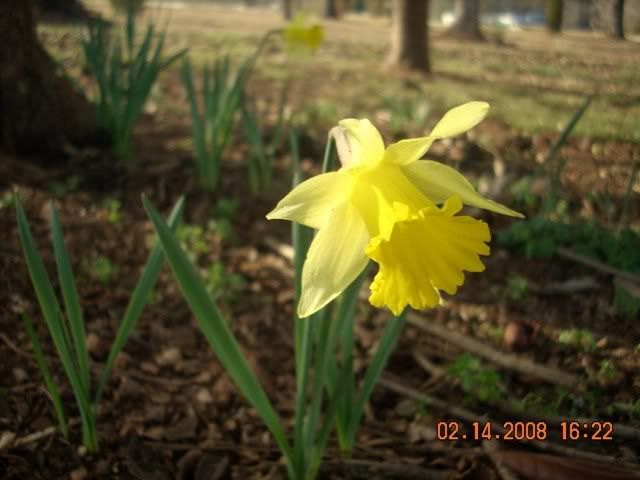 I'm not sure what this is...just a weed I suppose, but I was practicing the macro feature LOL.
Our first apple blossom of the year!!!
And this is the rose Dad gave Mama for Valentine's Day...